contact.life
Addresses and Contacts: Webbased Management
Use contact.life for your address management in your organization. You have shared access for different users in your organization or company to edit, share and control your contacts and addresses. The system contact.life also offers a newsletter-system and management for contact lists.
Manage your Contacts and Addresses
Your address-database and contact-database contact.life are based on a web-only system. So you do not need to install any software but a web browser. Use contact.life to manage your addresses and contacts instead of fooling around with hundreds of files and contact-sheets in your organization. You can define different criteria and values for your search and categorization.
Use contact.life to send Newsletters
You can use contact.life also to send newsletters, there is a simple and easy to use newsletter system as an integrated part of the software. You can preview your newsletters which can be created in HTML-styles and send to different lists of contacts.
Manage your Contacts on Mobile Devices
Not only on your desktop computer, but also on your smartphone or tablet device, you can manage your contacts and addresses with contact.life by echonet. The system is built responsive, so it automatically fits the size of the device you are using.
Shop-like Basket for your Contacts
One of the new important features of contact.life is basket-system. As you may know it from your online shopping tours, you can also collect addresses in your address database to a new basket and create a new sending-list with them. Collect your addresses in the address management software contact.life as long as you like and as many as you like. Finally you can add them to one of your distribution and sending lists or you can create a new sending list with the content of your basket.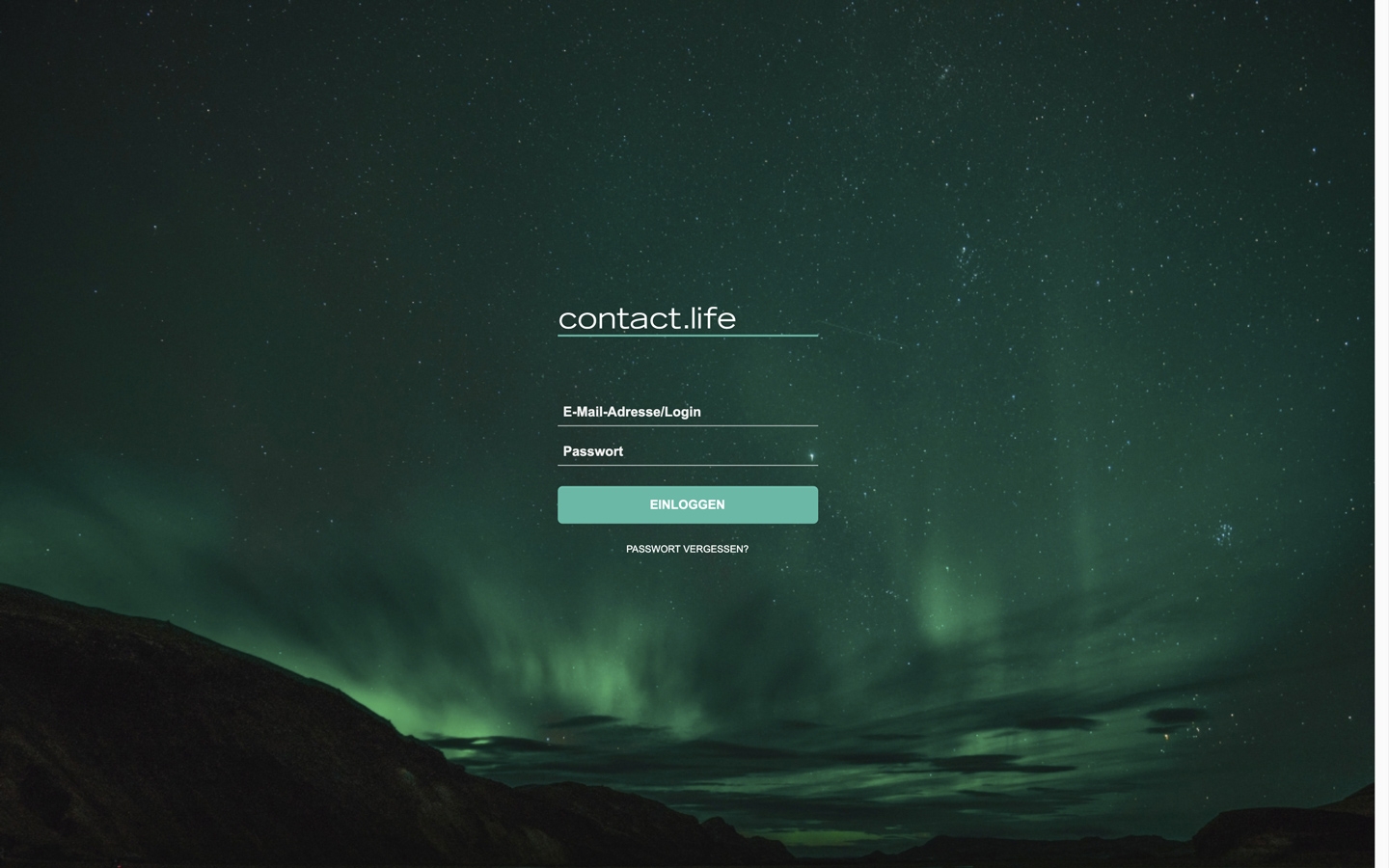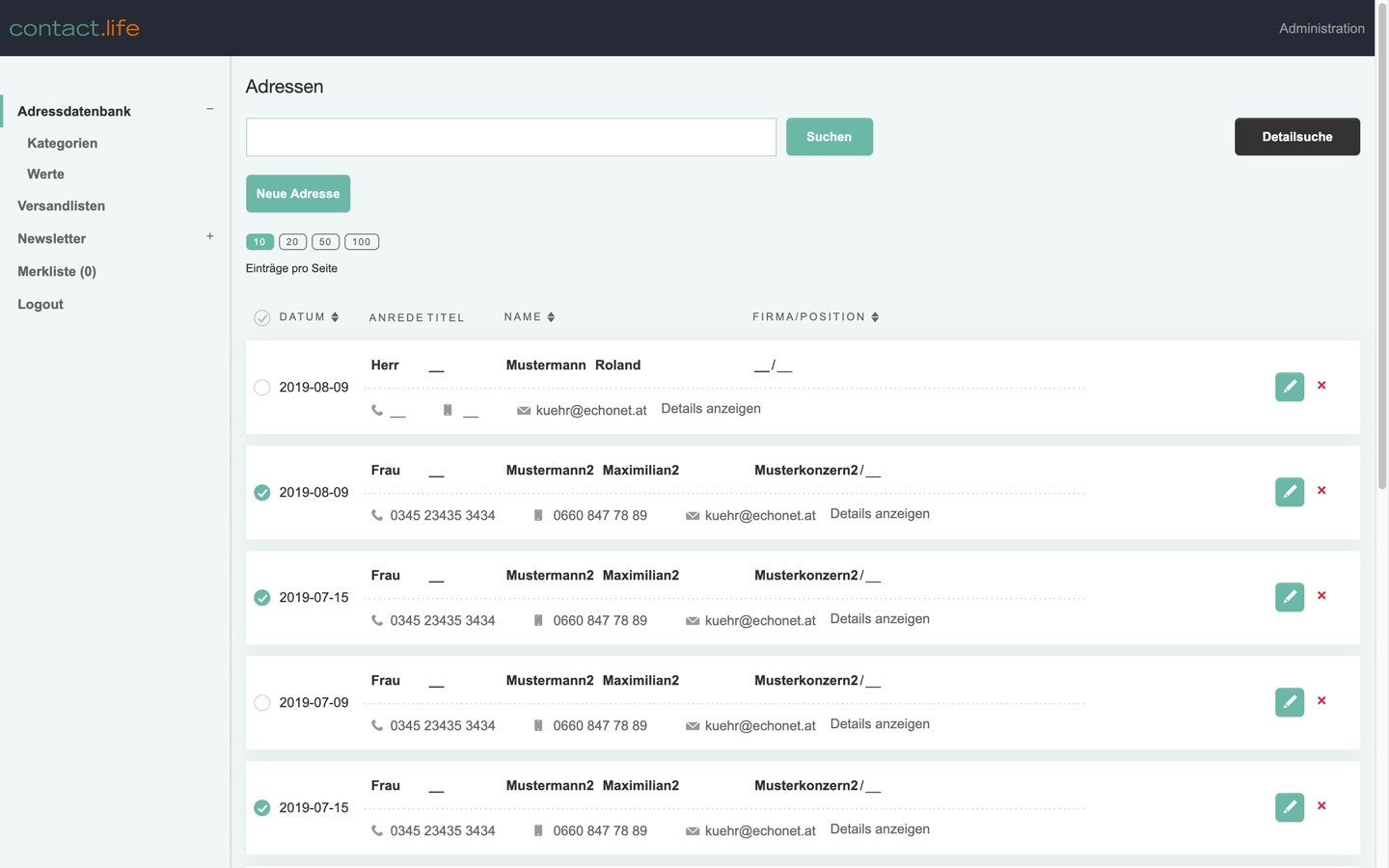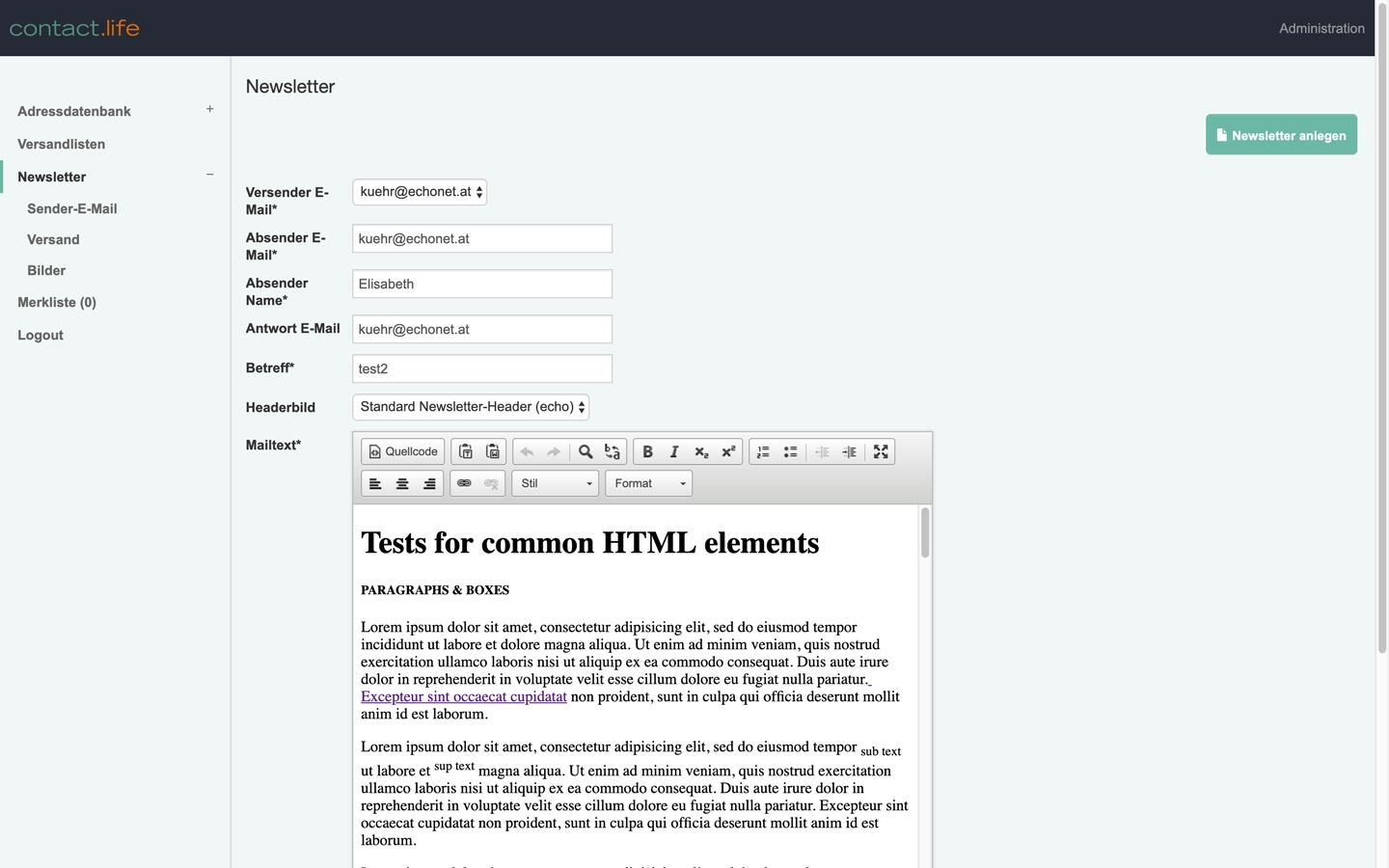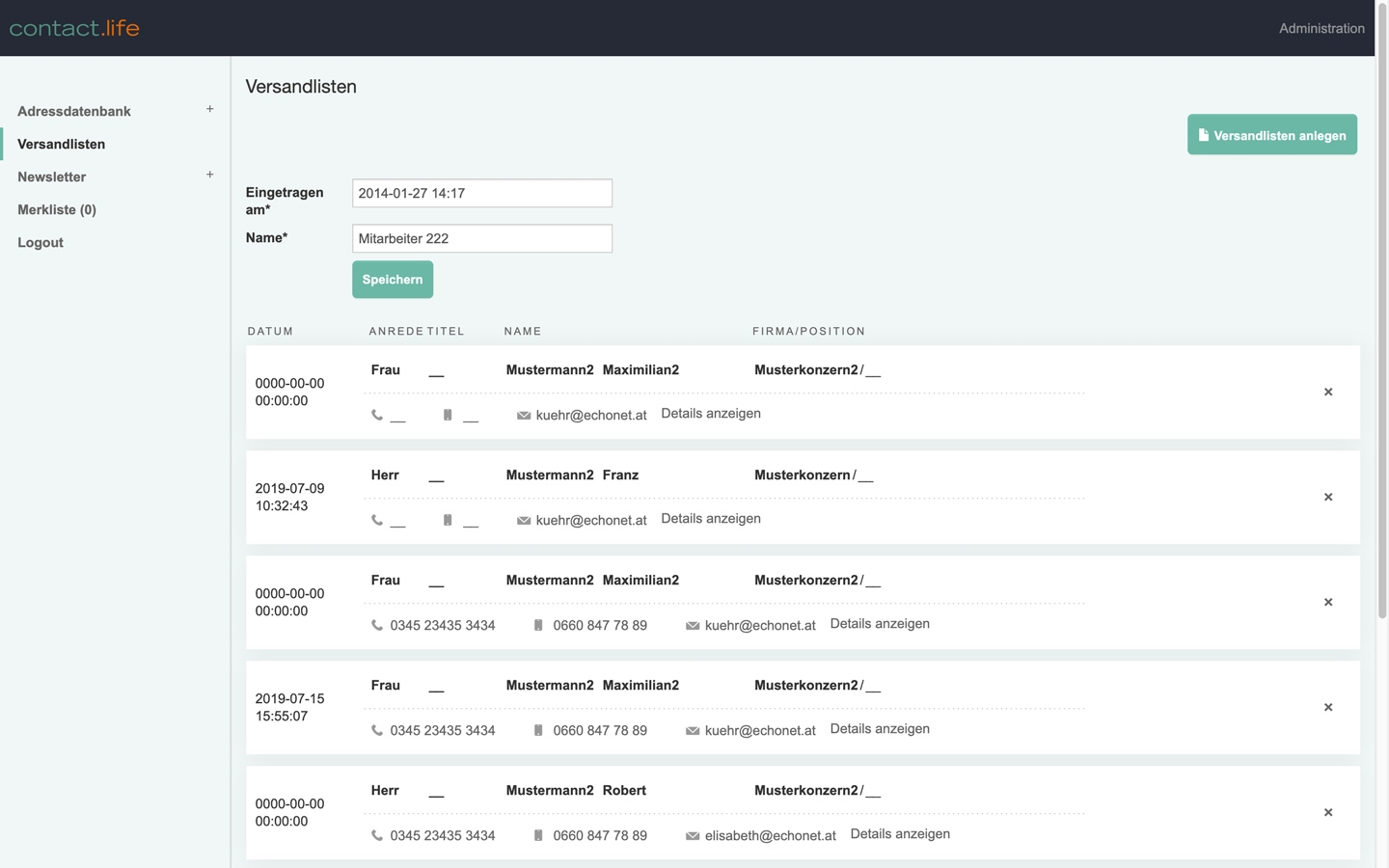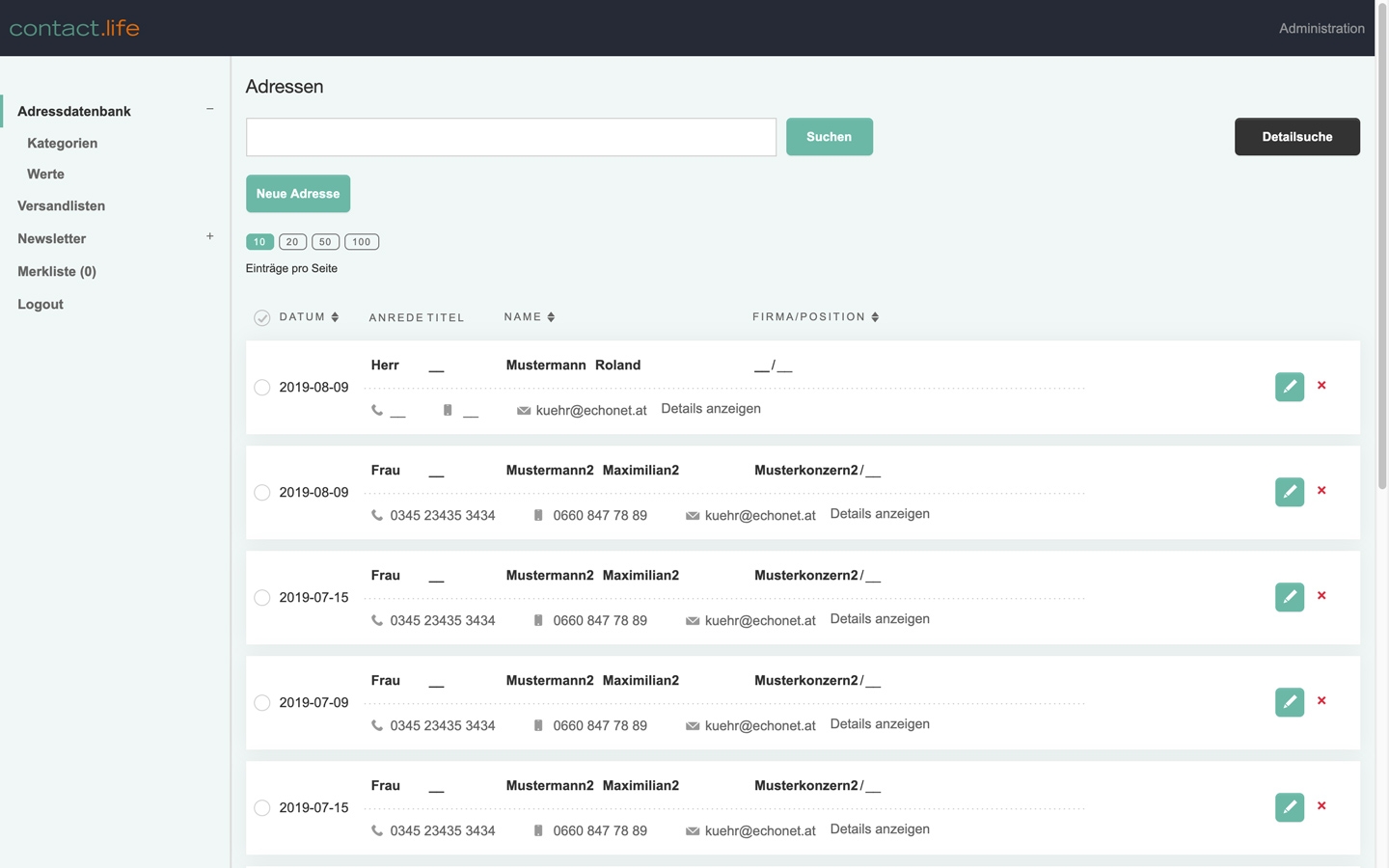 Time-Controlled Sending for Newsletters
A separate newsletter system is integrated into the contact.life software, which is provided by means of a technical shipping box (included in the price). The newsletter system from contact.life allows you to generate any mailing lists from watch lists or other compilations and to send certain newsletters to these target groups.
Basic system with time-control
In the basic system, the newsletter system of contact.life consists of the time-controlled sending of newsletters and additional content that can be included in the newsletter.
The other functions in the newsletter have been added over time and make the contact.life newsletter a real, physically hosted in Austria, alternative for large shipping systems.
Newsletter-Components
Sending Account (Mail, Name)
Reply-To-Specification
Subject
Preheader for the preview text in different mail-applications
Hero-Picture / Header
Mail text (WYSIWYG-Field)
Collection of Articles